Why do estate agents need to have a content strategy?
Estate agency marketing has gone through a turbo charged transformational change in the last five years and shows no signs of slowing down. The huge demand in terms of content types, channels and frequency can be overwhelming, so having a content strategy and marketing plan is key to staying on top.
Estate agents have a wealth of content to share to multiple audiences that can and should be communicated at various trigger points and milestones along the property journey.
In this blog, our Marketing Director Pernilla Tweddle, shares her insights along with useful tips and ideas for how estate agents can approach and manage their content marketing.
What should a content strategy consist of ?

It is helpful to map out the customer journeys for sellers, landlords, buyers and tenants in order to identify what content is relevant, when it's best to send it and which channels should be used. This way, you end up with content buckets for each audience.
A content strategy can then be divided into:
Audience: For example sellers, landlords, buyers, tenants, developers
Type: For example email, video, blog, social post, webinar
Channel: CRM such as Street, Reapit, Dezres; email platform such as MailChimp,

Integrated Interest,

Brief Your Market, website, social media, direct mail. 
Frequency & timescales: when and how often to share and send content

What are the three most important components of quality content? 
1. Your own stamp:

One of the most important components of quality content is to make the content your own. Identify your tone of voice and visual identity that uniquely communicates your brand. There is a huge amount of vanilla content around that doesn't cut it. It can be viewed as white noise in a crowded space with estate agents posting similar or sometimes even the same content.
Bespoke content gives great agents an opportunity to shine by creating unique content that sets you apart. Potential customers will need a way to distinguish between all agents, and your content should be instantly recognisable as yours. 
2. User friendly content:
Keep your content and communication user friendly. Consider your audience. Property is a people business and your content should be written and created to appeal to people. Consider variations in your content depending on your audience, for example a post or video about property management for landlords will have a different tone and direction than a piece written for first time buyers.
Google's Helpful Content updates in 2022 were designed to reward websites that produce high-quality content written for people - not search engines. That is welcomed news. Your website should contain easy-to-absorb, helpful content for your customers and potential customers, not be over-stuffed with keywords and written purely for search engines. There are other ways your content can help you rank better on Google, and reputable SEO experts will advise you of proven strategies around this. At PropertyStream, we are achieving outstanding results for clients who choose our SEO services, so give us a call if you need help with this.  
3. Make your content useful
Google processes over 8.5 billion searches per day. The phrase "what are the steps in selling a house" gives 454 million results in Google. People are using Google, YouTube and social platforms to discover, learn and educate themselves every day. That includes their property experience. They will be looking for articles, videos, downloadable fact-sheets, guides, checklists and jargon busters so make sure your content mix caters for their needs.
How should agents prioritise what content to focus on first?
Website:
Your estate agent website is a great starting point. This will be the primary destination for your marketing leads so ensure that visitors get a great first impression and find the content they are looking for. Make sure your website has useful, helpful and engaging content and speaks your language - in other words, it is written and designed in your brand voice and style. Elements from your website such as guides, calculators and blogs can be turned into pieces of content to share in marketing campaigns and nurture journeys. Maximise these great assets and include them in your content strategy.
Repurpose:
Look at offline content you already have. Information in your val pack or selling brochures can create several good social media posts, videos or digital assets. Turn your brochures into downloadable PDFs and share on your website, social channels and email marketing.
Should agents develop their own tone of voice and how is this done?
Absolutely! Defining your tone of voice and brand positioning is a really useful exercise for estate agents who operate in what is a fairly homogeneous sector. It is always best to use an external partner to work with you to identify, develop and document your brand positioning. This should include your story, values, vision, tone of voice and messaging.
It can be challenging for agents to identify this from the inside, (you're too close to your business) however an outsourced agency, like PropertyStream, will work in partnership with you and your team to really get to know your business and unravel the unique aspects that form your story, your own niche and your tone.
We've worked with many agents on brand positioning as part of a brand refresh, in conjunction with a new website launch or as part of supporting a business start-up. Without question, a thorough brand positioning statement can be a powerful foundation for an estate agent's marketing and growth. It helps to unite your content, communication and even your team to ensure consistency and control of your brand.
Who should produce the content?
This depends on the resources within your estate agency business but producing, executing and managing your content has certainly grown into a full time role in itself. We see many estate agents who try to manage content and marketing in-house by allowing Negotiators or Administrators to do the work. In some agencies, it is the business owner who takes on the marketing responsibility.
This can work but is a risky strategy for two reasons. Firstly, you may compromise the quality and quantity of your content due to lack of expertise and time constraints. Secondly, content creation, and executing your content strategy will pull your staff away from their core duties which is not what you want.
The best solution is a hybrid one. Identify the gaps in your content strategy and appoint a marketing agency like PropertyStream to fill those, whilst some tasks and execution of your content marketing can remain in-house.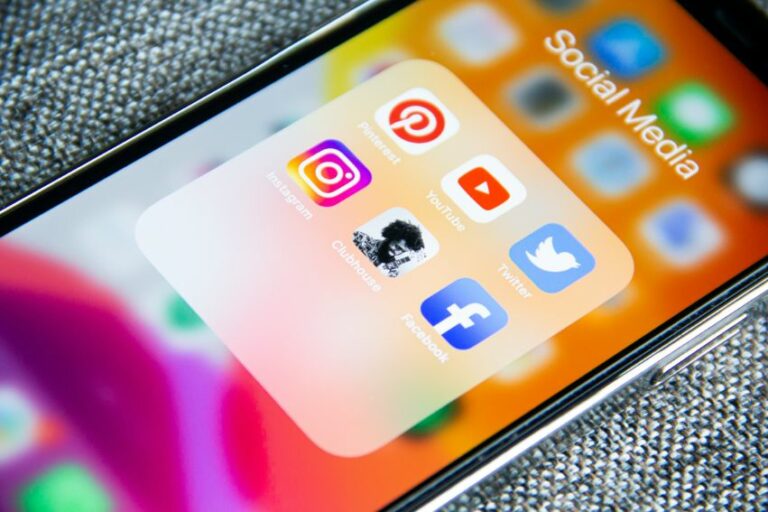 Animation, video and social media - what should you outsource?
We work with agents to create professional, on-brand content such as videos, animations, social media graphics and written content like blogs to make sure the content library is kept up to date and refreshed frequently. These are typically elements that estate agents struggle to produce themselves due to lack of time or expertise.
I am a great advocate that social media content creation and management should be split between in-house and outsourced agencies. Property related social media content could typically be managed in-house fairly easily as it is linked to updates agents do within their CRM. Don't forget to share your SOLD and LET properties as well as new instructions, and try to vary your posts so they do not become monotonous.
A good section of an agent's social media feed should also be local and reactive such as business, events and community content. This is often best managed in-house by the agents on the ground. A marketing agency should be supporting your social media feed with regular blogs as well as branded and campaign related materials such as valuation campaigns, services promotions, branded team profiles etc.  Good marketing agencies will be able to keep your brand on track and should be slick at producing a mixture of animated and static content.
How is AI affecting content creation in marketing?
The AI wave is exciting and can bring opportunities and time-savings for agents, but needs careful assessment and monitoring. Any content such as copy created using AI software will need to be checked for plagiarism and should be mixed with your own unique content. Remember that Google still wants to see unique content on your website in order to score you from an SEO point of view. Importantly, don't let AI compromise your brand identity. Brand identity and consistency drives trust. And trust is ultimately what drives profits. 
AI can be incredibly powerful, but robots cannot yet produce feelings - and you want your brand and marketing to make people feel something. That is what will bring you loyal customers. 
What types of content and platforms should agents focus on?
Your content needs to include a balanced mix of formats and used across a range of platforms and channels. This is because estate agent clients are typically from a diverse and far-reaching demographic and age range - from urban first time buyers in their 20s to retiring couples in the rural countryside and everyone / everywhere in between.
Consider both online and offline channels. I am a strong advocate for retaining print marketing as part of your marketing mix, such as estate agent brochures, canvassing flyers and letters. These are frequently proven to drive high volumes of leads, in fact, some agents tell us direct mail still drives the most amount of valuations for them.
That said, video is a must in your content mix. Video is by far the fastest growing and most consumed medium; 72% of customers said they would rather learn about a product or service by way of video. Moving content is an excellent way to engage with your audience, deliver clear messages and promote your brand. It is said that viewers retain 95% of a message when they watch it in a video, compared to 10% when reading it in the text. Videos can also drive 2 to 3 times higher CTRs (click-through-rates) than static visuals so is recommended for digital marketing and advertising.
If an agent can do one thing now to improve their content output, what should it be?
Introduce video to your content mix. If you are already using video content, step-change it! Videos and animation will give you cross-channel content to use on your website, in email marketing, prop-tech platforms such as Acaboom and across social media platforms. Keep animations on brand, professional and to the point. 30 seconds is a good length, or shorter. Outsourcing this part of your content creation is recommended to ensure quality and consistency, unless you have a qualified videographer or animator in-house.
At PropertyStream, we produce some of the best moving content for estate agents - you can take a look here: https://www.propertystream.co/animation-and-video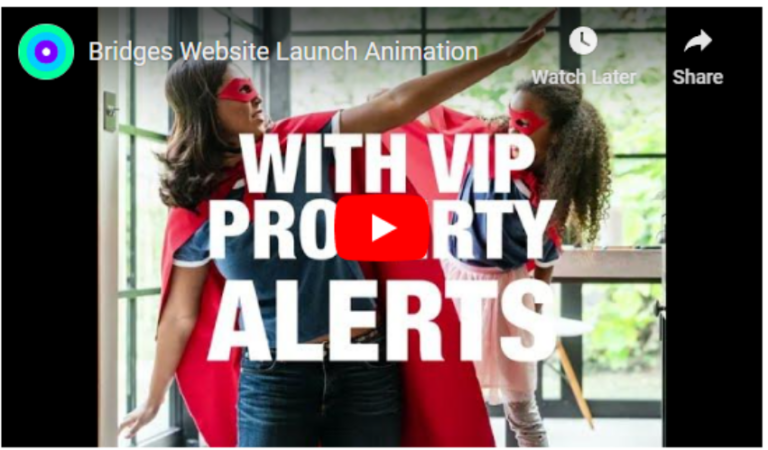 Final tips for estate agents to get going with content marketing...
Review your website and get the content right. This is your primary marketing tool and lead generating hub. Keep your content updated regularly by refreshing your homepage banner and message in line with campaigns or seasons. You should also add regular blogs - this will give you multi-channel content to share in customer emails, prospect nurture journeys and on social media. Keeping your website updated and refreshed regularly is a great way to keep both visitors and Google happy. A win-win.
If you would like to discuss how we can help you with content marketing, please email pernilla@propertystream.co or call 0333 242 0647.