If you're after a rebrand or a strategy, you need an effective team. A great creative agency is one that has a balance of different services.
What makes a good creative agency? And, how do you choose a creative agency to work with?
The term 'creative agency' can mean lots of different things. 'Creative agency' could mean a media agency, a marketing agency, a branding agency, maybe a digital agency too. 
As a client, it must seem confusing. What exactly does a creative agency do? 
Well, lots of things. There's not a simple answer. There are so many agencies out there who all offer completely different things.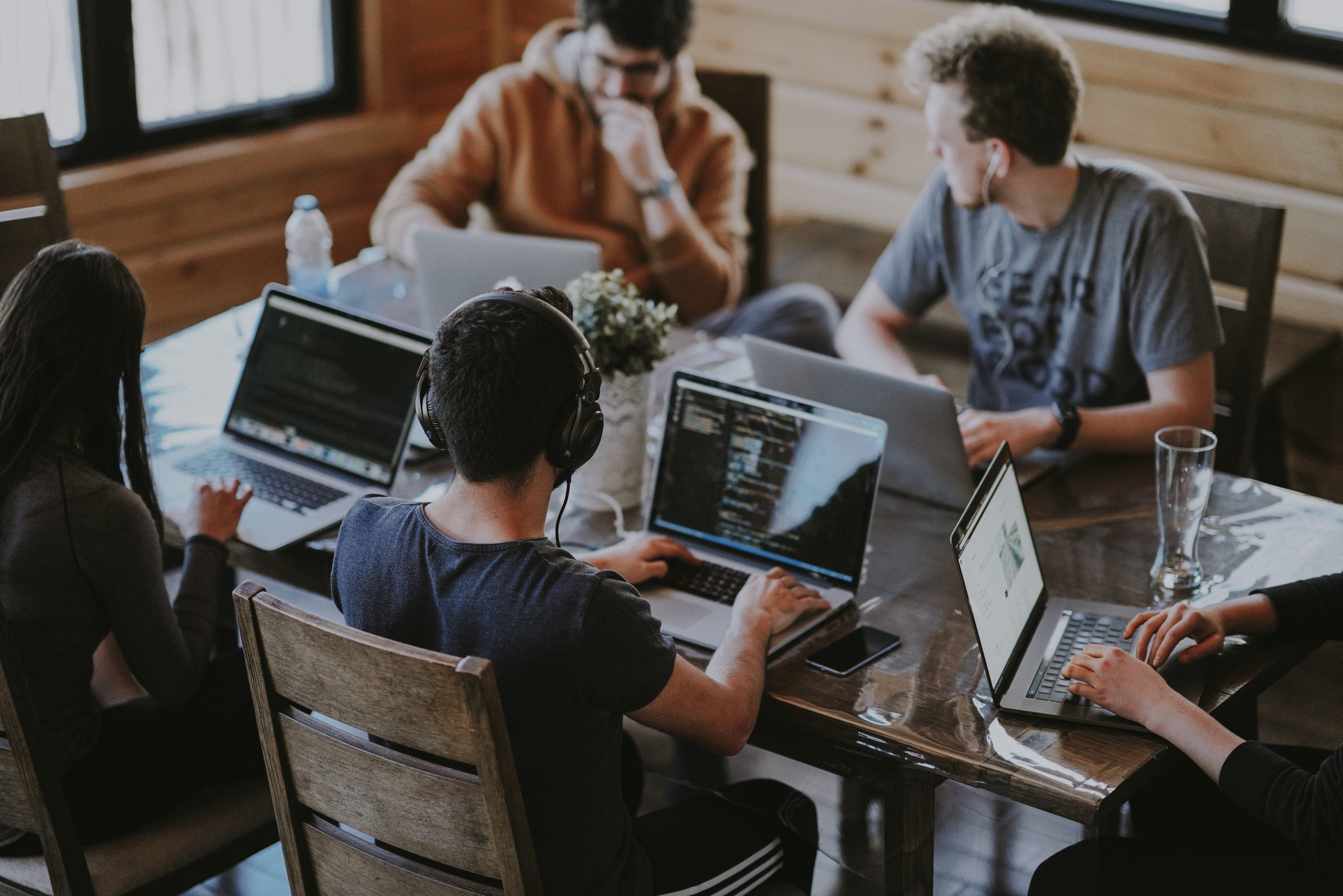 We're a creative agency based in Manchester and we cover branding, marketing and website development. Often clients will come to us when they want a new website, or a rebranding. 
But many agencies have their own unique combination of services. Creative agencies often work with freelancers who can offer specialist skills, such as web development or copywriting. 
If you're choosing a creative agency to work with on a project, you're probably wondering what are the traits of a good agency?
We can give you a few tips on how to choose a creative agency by showing you what we think we do best here at PropertyStream. These are traits you might want to look out for if you're choosing an agency to work with. 
4 reasons to work with us:
Everything you need is under one roof
We're an in house full-service creative agency with a varied team. We have marketers, copywriters, SEO specialists as well as talented designers and web developers.
The beauty of this is that everything you need for a project or a campaign is in one place. If you're after a website, we can build it no problem. If you suddenly find that you need someone to write your webpages, we can write them for you too.
We are able to host websites that we build and offer ongoing support, so you'll have an ongoing working relationship with the team. We have had many projects where we add on additional services, such as social media management or bespoke website updates, further down the line.

We're honest and straight-forward
Sometimes clients just want to be pleased. That's the truth of it. They're after a 'yes man', who won't challenge them or offer any original advice. That's not the way we do things. We're passionate about the work we do - and we also know our stuff! - so we're not inclined to agree with every idea put forward.
We'll be really honest with you about what we think will work, or won't. At the end of the day, we want to get you results. We work to give you what you need, rather than what you think you want. 
We have experience working with estate agents
Finding a creative agency that specialises in your sector can be really beneficial. For estate agency websites, specific functionalities tend to crop up every time. 
Our years of experience working with clients in the property sectors means we are knowledgeable about your requirements, and we're a safe pair of hands.
We're flexible
We're not precious with the way we do things. If you're a client of ours, our priority will be to deliver the goods that you need. This means that we can be really flexible with the way we work.
If you need additional services further down the line, we can adjust and adapt as we go. If you're after a large project but want to space out payments over a few months, no problem.
Our working relationships with our clients are really important to us and we go out of our way to maintain them.