How to get your estate agent website seen on Google
In this blog we look at how estate agents can improve their estate agent website ranking on Google.
We investigate a number of aspects that can help improve your discoverability and visibility on Google.
What determines the order of the Google Maps listings?
What is Google's Helpful Content update 2022?
How can effective SEO help you outrank the competition in the organic listings on the SERPs - search engine results page?
Google Maps, Google Business Profile & Google Reviews
The map listings showing Google Business Profiles is a way for Google to display local businesses on a map. The listing contains basic information about the business and links to websites, reviews, contact details and more. It is a great way to find local businesses and it's important that your Google Business Profile listing is up to date with location, opening hours and contact details.
Your Google maps listing will also display your Google Reviews for your estate agent including the total amount of reviews you have and your average star rating. The order in which Google decides to show the businesses following a search query, can be fairly random. And Google won't tell you how they will score your business listing and why.
There are a few things we know can make a difference to where you appear on Google Maps:
Firstly, having a good review score, both in terms of volume and quality, although this does not mean all reviews have to be five star.
In fact, Google could penalise you if they think your Google reviews are made up or fake, for example if there is an instant upload of 20 five-star reviews in one day... they will know something fishy is going on. Generating Google Reviews should be part of your natural business processes. We have plenty of tips on how you can make that happen, so get in touch to find out more.
Secondly, making sure your profile is kept up-to-date and consistent across the internet. That is to say, your name, location and opening hours are the same on Google as they are on other directories such as Yell.com, online business pages etc.
This aspect of your SEO strategy is called citation and its purpose is to better assist people in finding businesses that offer the services and products they're searching for. Inconsistency in contact details and opening hours etc. can make your website rank lower than a competitor. 
Thirdly, regular updates and activity on your Google Business Profile signal to Google that you are an active, current business providing useful content to visitors, something Google welcomes. Content such as blogs, news, images and service information can be uploaded to your profile. However, it is hard to find concrete evidence that this positively affects your position in the results. 

Organic listings
Appearing below the Google Maps section is your actual website listing, also called your organic listing. This is where customers can find the link to your website and a short description of your business.  It is Google who decides where you feature against your competitors. The order in which your business appears is based on several criteria, most of which Google keeps close to their chest, to no surprise!
Google's complex algorithm
Forever keeping us on our toes, the order of the results pages is determined by Google's algorithm - a complex system used to retrieve data from its search index and instantly deliver the best possible results for a query you have put into the Google search.
There are certain criteria we know Google will score you on including your on-page content, the infrastructure and speed of your website and your domain authority. Google frequently releases updates to its algorithm.
Nothing with Google is constant apart from the fact that you constantly need to monitor updates and make sure your website conforms to the latest releases and recommendations to avoid seeing your website drop in the order of the results.

Google's Helpful Content Update 2022
During 2022, Google did two updates to their Helpful Content system which aims to better reward content where visitors feel they've had a satisfying experience. Content that doesn't meet a visitor's expectations, won't perform as well. This is good news allround; visitors should be greeted by content that is useful and satisfying, as opposed to purely SEO optimised content that makes no consumer sense.
At PropertyStream, we write content for the websites we build in a user-friendly, satisfying way, whilst at the same time taking into account certain keyword phrases that we know will help your website rank better.
It can be a fine balancing act to write copy that appeals to both consumers and the Google bots, something our copywriters are skilled at managing. The Helpful Content update is welcomed in every sense.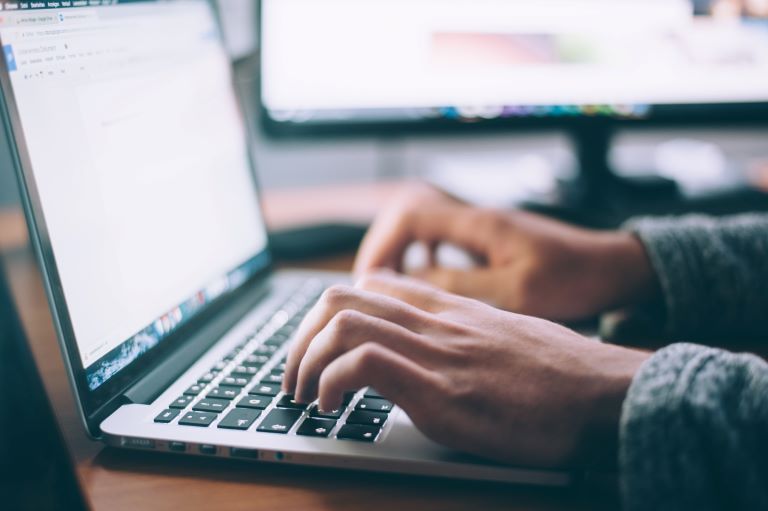 SEO strategies to make your mark
Because the content and services of many estate agents are often similar, Google also needs to find other ways to distinguish between websites, prioritise and rank businesses for searches such as "estate agents near me" or "estate agents in <location>". This is where the practice of SEO for estate agents comes in; an important factor in determining your website position on Google.
SEO strategies fall into several categories, out of which we at PropertyStream focus on two core streams:  technical on-page SEO and off-page SEO designed to boost your website's domain authority. This in turn can help increase your standing on Google and where your website appears in the SERPs.
Effective SEO strategies for estate agents - quick and impressive results
At PropertyStream, we have UK based SEO experts who use best practice strategies to explain what we do in simple and straight-forward ways to our clients. We are completely transparent about what we do and why, and clients are always part of the conversation to determine keywords we monitor and understand the strategy behind our work.
Clients follow progress over monthly meetings and reports and feel empowered to understand how their website is performing. In other words, we unravel the myth of complex SEO at PropertyStream to produce efficient and long-lasting results for estate agents and property businesses.
Our SEO services have achieved amazing success for our clients, with some estate agent clients seeing as much as a 60% increase in Google rankings within a 3 month period.
If you would like to find out how we can help you improve your estate agent website visibility on Google, email marketing@propertystream.co or contact our Marketing & Content Director Pernilla Tweddle on 0333 242 0647 for a chat.