How do I choose the right estate agent or letting agent when selling or letting my property?
When selling or letting your property in the UK, one of the most important decisions you will need to make is choosing the right estate agent. Choosing a reliable, established and professional estate agent really can make a significant difference to the final sale price of your home or rental return if you're a landlord. So how do I choose the right estate agent or letting agent? What things shall I look for?
In this blog, we look at 8 key considerations to help you choose the right estate agent or letting agent.
1. Check credentials: When it comes to finding an estate agent, qualifications and experience should be top of your list. Although membership of established trade bodies and regulation for estate agents is currently not required by law, trustworthy estate agents are willing to provide evidence of credentials, such as the National Association of Estate Agents (NAEA) Propertymark and ARLA Propertymark for letting agents.
If you are looking for a surveyor or commercial estate agent, they should have evidence of accreditation from the Royal Institution of Chartered Surveyors (RICS). Good estate agents should be displaying their credentials clearly on their website.
2. Trusted and established: How long has the agent been established? You need an agent with experience and knowledge to deal with anything that comes your way during the selling process. Long-established agents do not mean they are old or archaic - good agents who have been around for a while should be constantly updating and optimising their processes, digital profile and technology to offer a modern experience.

3. Knowledge of local area: The estate agent you choose should have an in-depth knowledge of the local area, so they can advise you about current market conditions and house prices, property types, local area information and what buyers and tenants are looking for. They should be able to use their local knowledge to help you price your property correctly and make sure it is marketed to the right people.
4. Property Awards: Agents who have won awards for strong sales and lettings performances and recognised for excellence in customer service, such as EA Masters, ESTAS and the British Property Awards should also display these on their website, so take a good look at the estate agent's website or ask the agents if you speak to them. These awards are often categorised in local regions, so awards will reflect their high performance and reputation as a local estate agent.
5. Digital proof: Do they have a solid estate agent website with good exposure for properties? Do they look like a trustworthy agent? Estate agents know that their website is now their main window to the world and good agents will pay attention to the branding and design of their website and make sure that it delivers a clear, engaging and positive experience for visitors. Does their estate agent website reflect the agent in a positive way? Do they have current and frequent news and blogs on their website?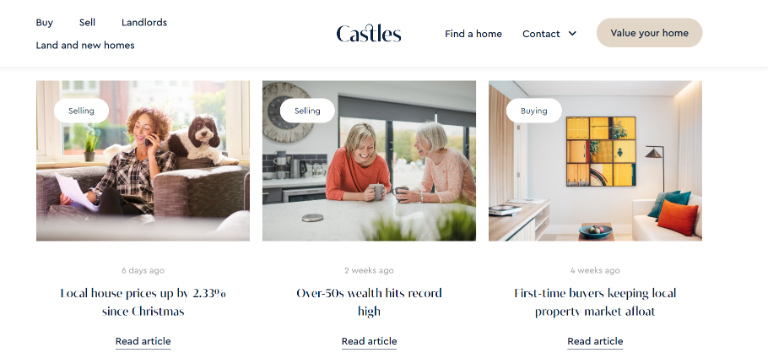 6. Local property portfolio and data: Are they selling and marketing a good selection of properties in your area? Is their website displaying their local properties in an engaging way? Do the property listings give you a full breakdown with floorplans, gallery of property photographs, local information such as nearby schools, amenities and travel links? Does the agent offer local market statistics and current property data for the area? There are several brilliant plug-ins for displaying up-to-date local resources such as Locrating and property market data platforms such as Dataloft. We frequently use both these applications at PropertyStream when building websites for estate agents.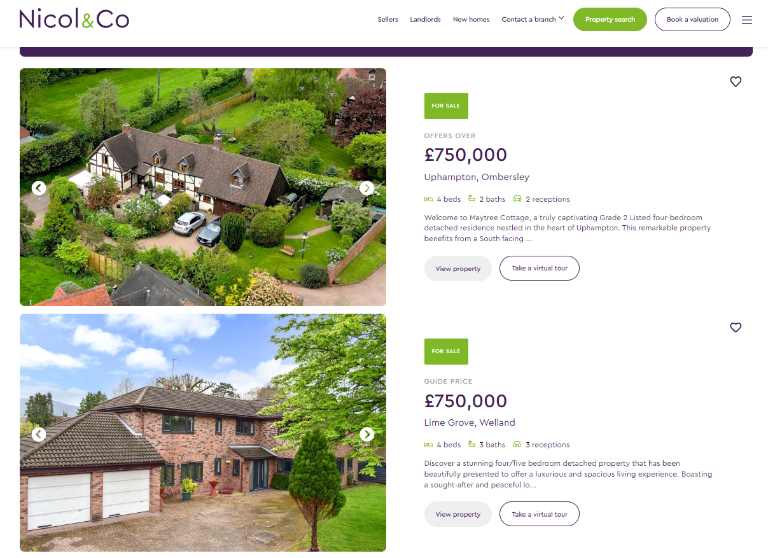 7. Social proof: What do their customers say? Take a look at Google reviews and review the social media channels. Good estate agents will display their customer reviews on their website and have prominent, professional social media profiles. Good estate agents should be posting regular properties as well as local information, property blogs, useful and relevant information for home-sellers, house-hunters, landlords and tenants.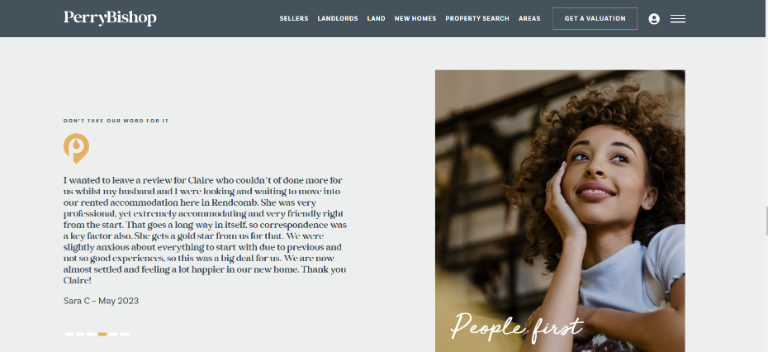 Estate agents who do not have time to produce this level of content, should engage a marketing agency like PropertyStream to create content that will elevate their online profile.
8. People - are the people local, professional, knowledgeable and friendly? Selling and letting your home is a big deal and you need to find an estate agent you trust. Many say this is the most important part of choosing an agent. Whilst it is really useful to take personalities into consideration, it is important that the agency delivers on all the other points above too.
By using our checklist for 8 things to look for when choosing an estate agent, you can rest assured you have done due diligence and carefully vetted the agent. This will put you in the best position to get the very best out of your property sale or property let.
If you are an estate agent or letting agent and would like help to improve your website, branding or marketing, email enquiries@propertystream.co or call 0333 242 0647.