What is branding?
I'm passionate about helping estate agents stand out from the crowd and earn more business through branding.
For too long, branding has been a misunderstood word in the property sector.
It has been swept under the carpet or put to one side as the latest so-called 'life-changing proptech innovation' temporarily takes the limelight.
I would argue, however, that your company's branding is actually your most important business asset.
In this article, I want to shed light on the true meaning of the word branding, and more importantly, how strong branding - and visual identity - can transform a business.
Firstly I would like to dispel a few myths.
Contrary to a lot of public opinions, not just in the property sector, your company's brand is not your company's visual appearance. It is not your logos, colours, website, or you're 'for sale' boards. A brand is a reputation, whether that be the reputation of an individual or a business. A brand is how others perceive you. It is what your customers, competition, and suppliers think about your business.
Put simply, your 'brand' is what people (whether that be existing customers, prospects, and your own teams) think of when they hear your brand name. It's everything the public (and those close to you) thinks it knows about your brand name offering—both factual and emotional. Your brand name exists objectively; people can see it. It's fixed. But your brand exists only in someone's mind and can slowly evolve over time, or can be decimated at the drop of hat.
A few (made up) examples…
Case study 1:
Capers - Dingles - Antwerp & Company
A high street agent, with 150 years of experience, known within the local community for great customer service has built up a strong brand.
To the older members of the local community, Capers - Dingles - Antwerp & Company is like a friendly familiar face. They associate the agent with such words as 'longevity' 'trust' 'familiarity' 'a safe pair of hands' 'one of us' and phrases such as 'They know the area like the back of their hands - most of them have lived here all their lives!'
These perceptions are associated with your core brand values which are what makes people connect and engage with you. And, these values need to be carefully and consistently conveyed in your brand identity through all of your various marketing touch points - your websites, social media, signage, boards, brochures, right down to the clothes your staff wear.
And consistency is key here. It's no good portraying one set of core values in a marketing brochure and then something quite different in a flyer or radio advert. Trying to be too many things at once can confuse your core messages and subsequently alienate those who matter most to you.
So, where do you start? You essentially need to define your core values first - your personality and what you are trying to say to people, and then stick to it. Ensuring all your marketing consistently and accurately gets the message across. Making it up as you go along, or trying to be something you are not, is a recipe for disaster.
This is not to say, that brands and brand identities cannot, and should not, evolve and change direction if the circumstances require. This is when a brand refresh can be hugely beneficial. Building on the best bits from an established brand identity but refining and reinvigorating some of the core values that may have been lost over time can be hugely valuable. Even the oldest of brands were once, young, dynamic and forward thinking. Or adjusting the look and feel of the identity to be more appealing to a different, maybe younger audience.
Case study 2:
movemequick.com
A start-up, with big ambition to rock the industry, with an even bigger set of investors hungry to get a return. The emphasis is on growing quick and establishing a sizable market share.
The brand values of movemequick.com are different to Capers - Dingles - Antwerp & Company. They are all about doing things differently. In marketing talk, they're 'innovators' or 'disruptors'.
As with any start-up in any industry, they naturally don't yet have an established brand. They don't have a reputation to fall back on and they are not going to have work referred to them for the simple fact that no one knows about them. It's like a blank piece of paper.
In this situation, the core values need to be defined from the offset – in this case, innovation, cost-effectiveness, transparency and professionalism. As you are starting with a blank piece of paper the brand identity you choose to convey these core brand values can absolutely be very different to the industry norm if that's who you are.
There is a good reason that the brand identities of industry disruptors such as EweMove and Purple Bricks are often very original. They have to be. They're diverting from the traditional and are looking to get noticed for this very reason. And, this is where clever and original brand identities can make a huge impact on a company's success and speed of growth.
EweMove's now iconic sheep enabled them to stand out from the crowd and more importantly was memorable from the off-set.
I hope that has cleared a few things up. In my next post (chapter) I will concentrate more on why.
Why branding is so important in the property sector.
Brand
Garry is trustworthy, friendly, and loyal. He loves helping people and doing a good job.
He is known for all the above and has a great reputation.
The perception other people have of him is his BRAND.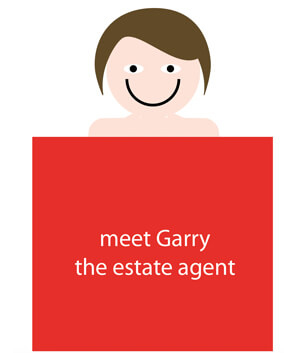 No brand identity
Gary is keen to make a good impression to potential customers. His personality is a key part of this, but first impressions count and humans can be fickle. They often judge and make decisions by appearance first.
If Garry turned up at a home visit in nothing but his underpants. It would not go down well!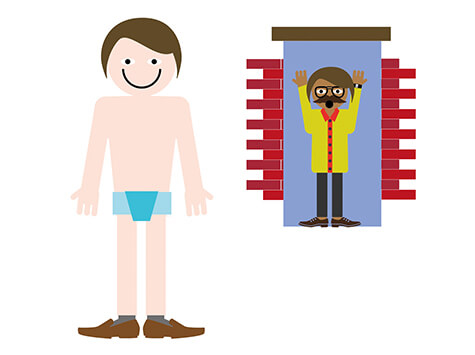 An inappropriate brand identity
Garry asked a friend of a friend for some help and turned up wearing a builders outfit. It didn't go well.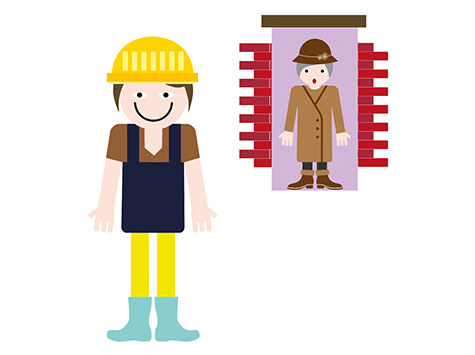 The perfect brand identity!
Garry saw sense and got some good advice from someone in the know.
His lovely new outfit portrayed his brand values in an instant got him off to a good start and he quickly sold the property.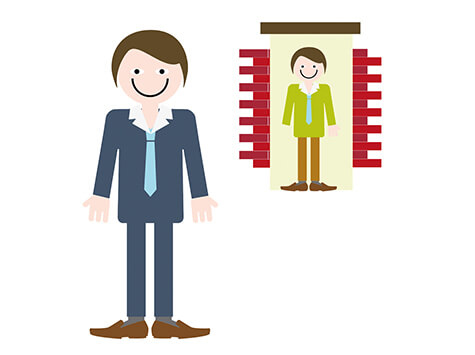 ---
If you need any guidance or support about your current estate agency branding please contact Robin Arnold  AKA 'The Property Brand Guru'. robin@propertystream.co