Are you making use of your blogs or news articles section on your website? Don't forget or neglect it. Providing regular, relevant content is very valuable and this section of your website should be easy to find, navigate and frequently updated.
The content you provide in your blogs should be informative and topical. Do you stay on top with the cyclical trends and seasonal estate agency subjects? For example, when it's peak season for sellers to put their property on the market, do you provide helpful and useful information? 
Do you write about current issues in the UK property market and the estate agency sector? Are you tailoring your blog content for specific audiences such as useful and relevant information for landlords, tenants, sellers and buyers? 
Your blog is there to show the industry and community that you know your stuff. It's a space to share advice and knowledge and inform your clients or potential clients.
Why should we post regular blogs?
Blogs are fantastic for improving your SEO. Rank higher on search engines by providing useful and strategically written content. How you rank on a search engine is ever-changing, Google regularly updates the criteria - its algorithms - and makes it harder for websites to rank higher. 
If you don't fully understand the jargon or how it works, we don't blame you. The constant changes and complex, in-depth analysis needed is definitely one for an SEO expert. Making your blog as optimised as it can be is as important as the content within it. We've got this covered at PropertyStream.
Blogs allow your estate agency to have a voice, they help build and create brand awareness. Show your audience who you are, what kind of estate agency you are, what property services you provide;  this will help you determine your target audience as it will encourage the right customers to come to you. 
Do you get clients asking the same questions time and time again? Blogs are a great way to educate them. Your blogs can detail what services you offer and outline certain procedures such as how to carry out virtual valuations and virtual property viewings, How to help tenants report a repair in a rented property or how to maximise the sale price for your property if you're thinking of selling.
For those potential clients that are on the fence, they like to gather as much information as they can before choosing you. An informed client is one who is more likely to choose you over your competitors.
Blogs are another great addition to your social media channel content. It provides an opportunity to voice longer information that you wouldn't otherwise post on social media. Links to your blogs can be shared on all channels and should point people to an engaging and easy to use blog area within your website. 
Having a topical blog post will encourage engagement within your industry and community. Writing the right content at the right time will boost the chance of people reading your blog which in turn could lead to more customers. 
Your blogs can build up trust and be of great value to the reader. This means those leads that come to you are more qualified as you have succeeded in building up trust - they know you, what you offer and who you help. Trusting your estate agent is crucial as customers are often putting their greatest asset in your hands.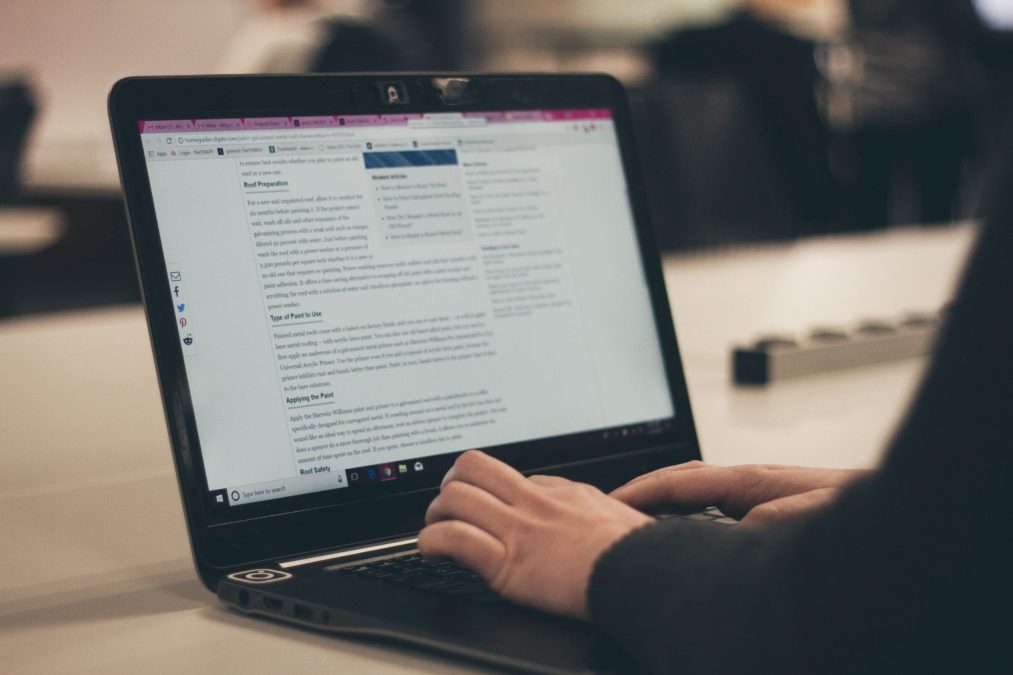 How many times a week should we be posting a blog?
The answer differs and depends on several factors such as what are you trying to achieve from these blogs? Do you have the resources to regularly research and write blogs? Do you have the copywriting skills within your company or do you need to consider outsourcing this work to a marketing agency that specialises in estate agency marketing?
It is definitely beneficial to have blogs posting regularly rather than once every few months. You're more likely to see results with regular posting. 
Don't have time or know how to go about writing the right blog posts? Let us help. PropertyStream are here to discuss, plan and execute the best blog strategy that suits your needs. Looking to chat about this? We'd be more than happy to speak to you. Email pernilla@propertystream.co or call 0333 242 0647.
Don't have a blog page on your estate agency website? We can help with that too as we have designed some of the best looking and most intuitive property websites out there, in our humble opinion! Take a look at some of the work here.